Process traceability is increasingly critical in the manufacturing industry, especially in high-volume processes like injection molding. In this article, we will explore the significance of traceability in the injection molding process and showcase our unique approach using a digital thread, advanced molding techniques, and inspection methods to track parts seamlessly from customer upload to shipment.
Understanding Process Traceability Process traceability refers to the ability to track and trace the complete manufacturing cycle of a product. In the context of injection molding, it involves monitoring individual aspects of part production, production parameters, and quality control measures.
Benefits of Process Traceability in Injection Molding Process traceability offers several key advantages in the manufacturing process:
Quality Assurance: By tracking production parameters and quality control data throughout the molding process, manufacturers can ensure consistent product quality, quickly detect and rectify any deviations or defects, and minimize non-conformance.
Regulatory Compliance: As industry regulations become increasingly stringent, process traceability is crucial for demonstrating compliance with safety and quality standards, as well as ensuring process consistency and robustness.
Intellectual Property Protection: In an era of growing data and intellectual property concerns, process traceability helps safeguard IP against counterfeiting or theft and enables pinpointing the source in case of unforeseen events.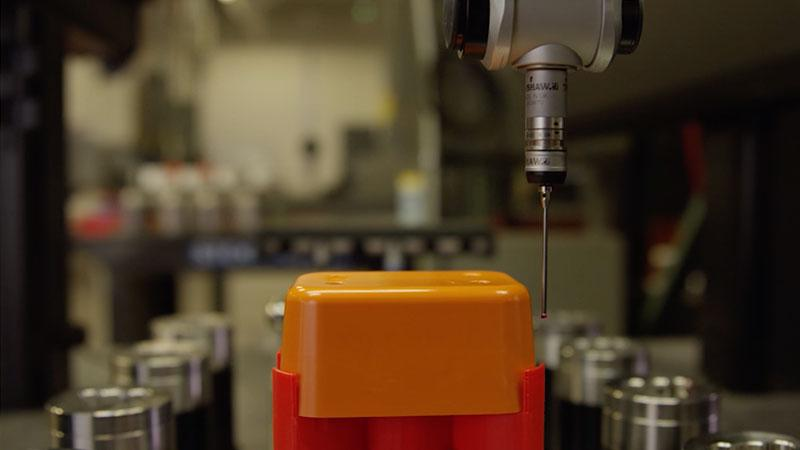 Advanced Molding Techniques and Process Traceability ,Our approach incorporates advanced molding techniques, such as scientific molding (two-stage decoupled molding), and automated coordinate measuring machine (CMM) inspection. Throughout the process, a digital thread connects and records multiple data points, timestamps, and verifications, ensuring comprehensive tracking and traceability. Some key stages along the digital thread include:
Automated Quoting and Design for Manufacturability (DFM) Analysis: Customers upload their 3D CAD models to our unique online quoting platform, receiving a quote with detailed DFM analysis. This initial data forms the foundation of the digital thread.
Material and Process Selection: Once DFM feedback is approved and the design is manufacturable, customers can choose from a range of materials and specify the desired service level for part manufacturing. Different service levels are available for prototyping and end-use parts, ensuring the best process selection based on volume and quality requirements.
Scientific Molding: In our on-demand manufacturing (ODM) service, we offer scientific molding, which involves comprehensive molding process development before commencing the production run. The digital thread captures essential data points, such as mold temperatures, injection pressures, and cycle times, ensuring accurate tracking and traceability. After completion, customers receive a molding process development report with optimized parameters for future reference.
Quality Control and Automated CMM Inspection: We implement rigorous quality control measures throughout the production process, with results recorded in the digital thread. Automated CMM inspections are conducted for each ODM mold order, including three-part first article inspection (FAI) and a 30-part capability report, ensuring dimensional verification and traceability to maintain consistent product quality.
Part Shipment and Documentation: When parts are ready for shipment, the digital thread generates all necessary documentation, including a Certificate of Conformance (CoC), molding process development report, and dimension inspection reports. These documents provide a detailed record of the parts' production journey, facilitating knowledge transfer and continuous improvement.
Unlocking Better Molded Parts through Documentation Process traceability revolutionizes the injection molding industry by enhancing quality assurance, regulatory compliance, and intellectual property protection. Our integrated approach, combining the digital thread with advanced molding techniques and traceability methods, exemplifies how end-to-end traceability benefits manufacturers and their customers. Embracing these advanced technologies and traceability methods is essential for Regenerate response