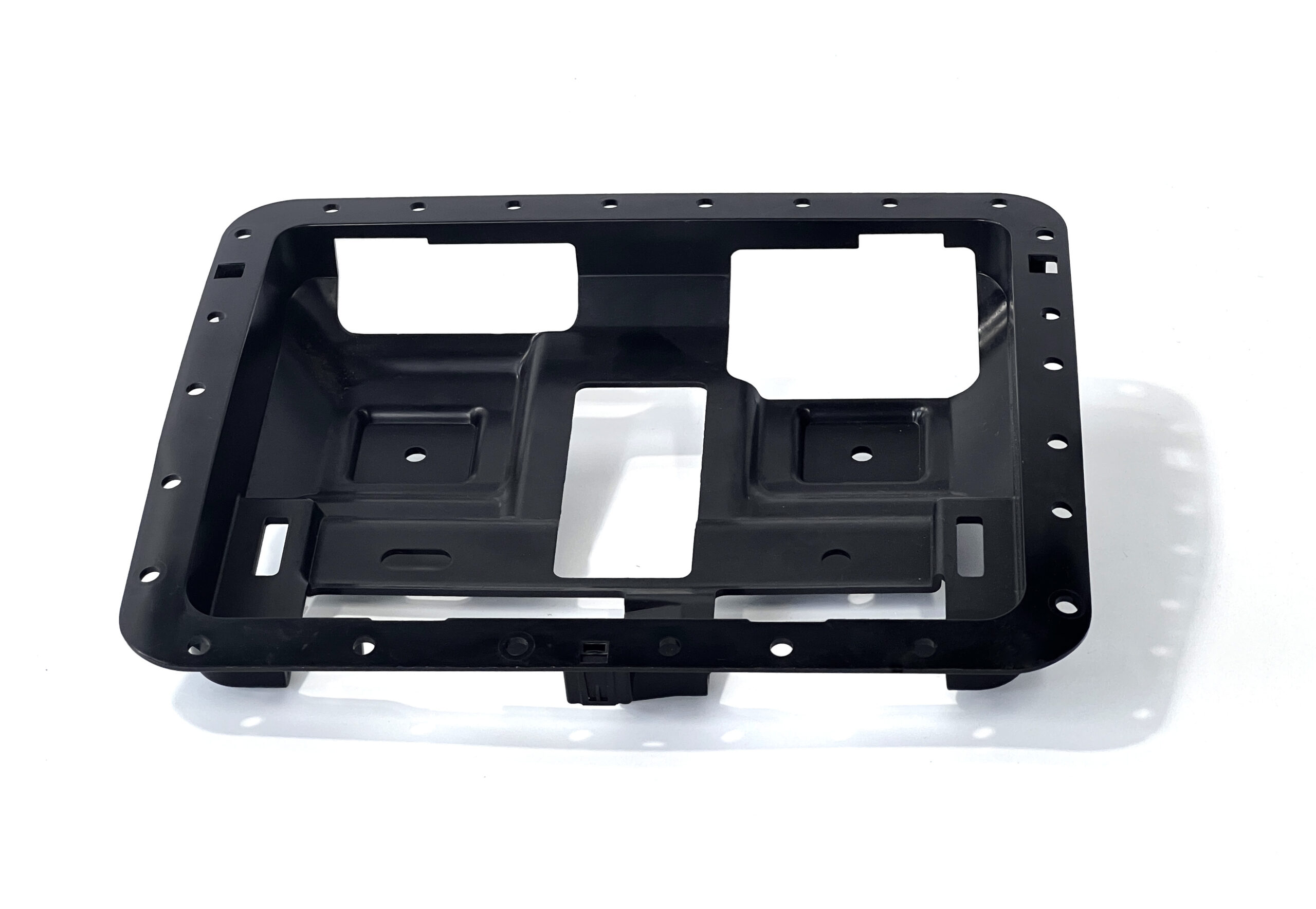 In the manufacturing process of rapid prototype tooling, the following specifications apply:
Material:
– Part Material: TPO (Thermoplastic Olefin)
– Insert Material: Hard Aluminum QC-8
Part and Tooling Dimensions:
– Part Size: 102 x 46 x 18.6mm
– Tooling Size: 360 W x 420 L x 420 H (mm)
Tooling Details:
– Cavity: 1 (right) + 1 (left)
– The tooling is designed to accommodate the creation of two cavities, one on the right side and one on the left side.
Lead Time:
– The estimated lead time for the completion of the tooling is 5 days.
Rapid prototyping tooling is a fast turnover and economical tool that uses high-speed and high-precision processing equipment, simplified and reliable tooling design schemes, and effective processing programs to manufacture in a short delivery time and meet part specifications. Design accuracy and quality
For over a decade, CS Mold's technical team has been dedicated to the research, design, and production of hand molds, constantly summarizing experience and creating a set of specialized standards for hand mold production, in order to achieve quality, speed, and cost, bring maximum benefits to customers, minimize costs, and achieve a win-win situation with customers.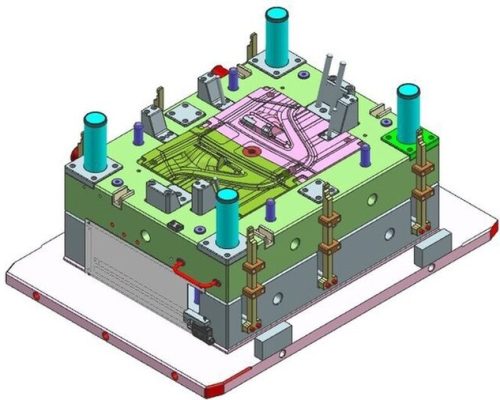 We use CS Mold shared standard mold bases in this section to ensure their interchangeability and reuse, reducing the delivery time and cost of the molds. The mold base for traditional molds needs to be ordered from the mold base supplier. The delivery cycle is 3-10 days. The cost of the mold base is high. Especially in recent years, steel prices have continued to rise, leading to a 30% increase in mold prices.
The tooling components should be standardized to the maximum extent possible. People with experience in mold manufacturing are very clear. However, due to the fact that traditional molds are customized ordering facilities, the cavity and core inserts, sliders, tappets, ejector plates, etc. are unique, which are the majority of the mold cost. In order to save costs for customers as much as possible, in recent years, CS Mold has gradually incorporated a standard series of sliders and tappets to shorten delivery time and save mold costs for customers.
After fully understanding the part specifications and customer expectations for mold life and sample delivery time, the CS Mold technical team will provide professional and economical solutions within 24 hours.
Based on the prototype tooling required during the product development phase, it is difficult to avoid any engineering changes after the sample is run. All prototype molds produced by CS Mold will be modified, but if it is due to customer reasons, there may be some fees that need to be charged by the customer.
The lifespan of prototype molds in CS Mold is generally 500-50,00 cycles. If the mold steel is P20 or NAK80, the mold life can reach 50000 times. We will confirm with the customer the most suitable one during the quotation.
The delivery time for prototype molds is usually 1-2 weeks. For complex or large sizes, it takes longer, but not more than 4 weeks.
Prototype molds almost use shared mold bases, which are not included in the mold price, so shared mold bases are the property of RMT. However, the cavity and core inserts, slider cores, or inclined roofs are ordered by the customer. After the customer pays in full, everything belongs to the customer's property. If the customer requests disassembly of the mold, CS Mold will need to charge additional fees for independent mold bases and other shared components.
The free storage period for prototype molds in CS Mold is two years. If there is no mold order after two years, the tooling will be scrapped after confirmation with the customer. Otherwise, the customer agrees to pay for repair and storage costs.
Before starting production, all rapid prototype molds will provide professional and detailed DFM reports to customers for confirmation, such as parting lines, gate positions and dimensions, ejection positions, draft, wall thickness, critical tolerances, etc., to reduce the risk of defects or errors.
If you have any new project, please contact us today for a free quote!
Ready to Take on Your Next Project?
Accelerate your project with our high-quality parts