CS Mold is a leading provider of professional plastic injection molding services. With a strong focus on efficiency and cost-effectiveness, we offer a highly reliable method for producing a wide range of plastic products. Our extensive experience, spanning over 10 years, has made us an established and experienced plastic injection molding manufacturer in China. We have successfully catered to projects of various sizes and complexities, earning a reputation for delivering exceptional results.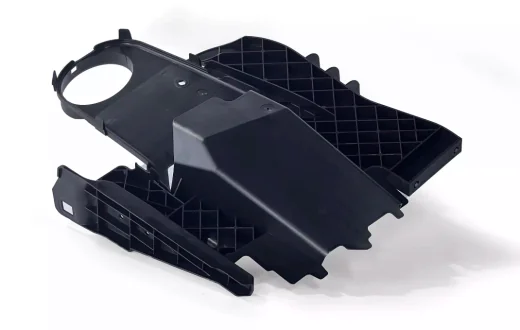 State-of-the-Art Injection Molding Capabilities
At CS Mold, we take pride in our state-of-the-art injection molding capabilities. Our advanced facilities and cutting-edge equipment allow us to deliver high-quality parts with competitive pricing and quick turnaround times. Whether you require prototypes for testing or full-scale production, our team of experts has the knowledge and capacity to meet your specific requirements. We stay up-to-date with the latest molding techniques and technologies to ensure optimal results for our clients.
With our commitment to excellence and customer satisfaction, we are dedicated to delivering top-notch injection molding services that meet the highest industry standards. Our skilled technicians and engineers work closely with clients to understand their unique needs and provide tailored solutions. We believe in building long-term partnerships with our clients, and our focus on quality and precision has earned us the trust of businesses worldwide.
Versatility in Manufacturing Various Products
One of the key strengths of CS Mold is our versatility in manufacturing various products. We have the expertise and resources to produce a wide range of plastic items using diverse materials and molding techniques. Whether it's chairs, toys, consumer electronics cases, disposable cutlery, or car body panels, we have the capabilities to bring your ideas to life. Our skilled craftsmen pay meticulous attention to detail, ensuring that every product meets the highest industry standards of quality and functionality.
At CS Mold, we understand that every project is unique. That's why we offer personalized consulting services to help our clients choose the most suitable materials, design elements, and manufacturing processes. We work closely with you throughout the entire production journey, from concept development to final product delivery. Our goal is to exceed your expectations and provide you with a seamless and satisfying experience.
Conclusion
In conclusion, CS Mold is your trusted partner for professional plastic injection molding services. With our extensive experience, state-of-the-art capabilities, and commitment to customer satisfaction, we stand out in the industry. We offer competitive pricing without compromising on quality, making our services a cost-effective choice for businesses of all sizes. To discuss your plastic injection molding needs, we invite you to contact us today.